0 To 75 Units In 1 Year
Want to acquire and scale your rental property portfolio without needing large amounts of money or credit? 
Check out our new FREE book, 0 To 75 Units In 1 Year, where you will learn how to acquire cash-flowing rental properties using what Daniel and Sam used, the FORCE
strategy.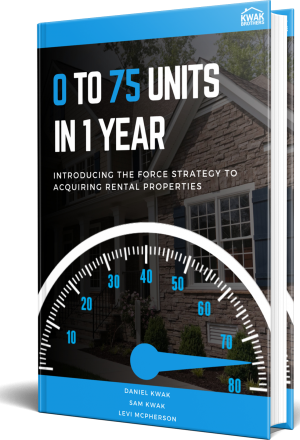 Raising Capital Mastery Coaching
Get personal Real Estate coaching directly from the Kwak Brothers with our Deal Closer Coaching Program!  Our course is formatted in a 12-week framework designed to give you all the mentoring you need to close your next real estate deal. 
Deal Closer Live
Join us for our 1-day summit where you'll learn how to respond to current market conditions from the experts so that you are better equipped to win in your real estate journey! 
Real Estate Investing Mastermind
Join us for our monthly Real Estate Meet-Ups in person and online!